LenAir Flying school – UPRT Courses
Advanced UPRT (FCL 745.A)
Advanced UPRT FI (FCL 915)
Advanced UPRT FI Refresher
Other courses offered by LenAir
Aerobatic courses (ACRO-rating, advanced and competition)

Tailwheel and other variant  – endorsements

LAPL(A) and PPL(A) licens. From zero-time,  TMG or other PIC-time. Tailwheel time included

Revalidation and renewal (also GB- and other EASA-licensees)

Conversion of licens to EASA from 3rd country

Class rating Cesnna 208B (Cessna 208B SET)

Class rating Piper 46 Meridien (Piper 46 SET)

Sea plane rating

Bush & Mountain flying

Glacier flying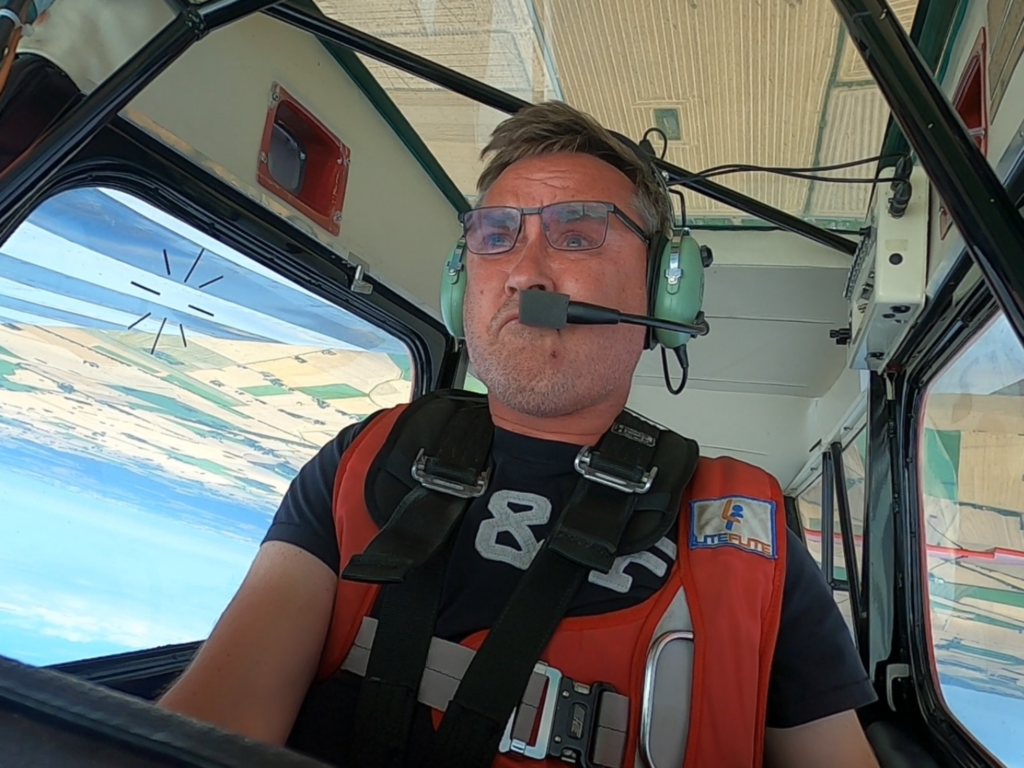 Instructors – Qualified for the job
Our instructors are highly qualified – all with years of aerobatic and UPRT teaching  experience,  ranging from world class aerobatic competition to thousands of hrs. flying airlines.
While UPRT is not aerobatic flying, expertice in aerobatic flying ensures familiarity with extreme upsets attitudes as well as high angle of attack flying, thus providing the extra room for manuvering during training.
All instructors for the EASA 745.A, Advanced UPRT Course are qualified according to EASA part FCL.915(e)
Aircraft – Qualified for the job
LenAir use the Super Decathlon or Extra 200 for Advanced UPRT, Aerobatic and tail wheel training.
Our UPRT training Aircraft are rated in the aerobatic category.
The Acrobatic rated ensures the ability of the aircraft to safely perform all the upset maneuvres forming the program safely – i.e. with great margin to the limitations of the aircraft.
Our CAA approved training contains all the required manouvres including negative G maneouvres.
The Decathlon is the most used aerobatic trainer, capable of a full set of aerobatic maneuvres including maintaining inverted flight. The airplane has very good maneuvreability and spin caracteristics, while at the same time being easy and intuitive to fly – a real pleasure.
Seating is tandem   – you are sitting in the front seat – have exeptionally good view from the pilots seat: forward, both sides and up.
The Extra 200 is our latest aquisition – world class aerobatic trainer – a two seat version of the world champion Extra 330 SC. 
Utility aircraft may be rated structurally to negative G, but practically speaking it is not realistic. One important finding: during negative G, the engine oil will leave the engine thru the ventilation tube – this could not only mean an unplesant cleaning job, but it should be considered a safety problem.
Since incipient spins are trained, the aircraft shall not only be certified for spins but also perform these safely to allow the student to perform these. It is not acceptable doing incipient spins ie. on the borderline to spins, with an aircraft not approved for spins – for safety.